The first batch of national accreditation commissions on the same line, same standard and same quality platform launched Santong enterprises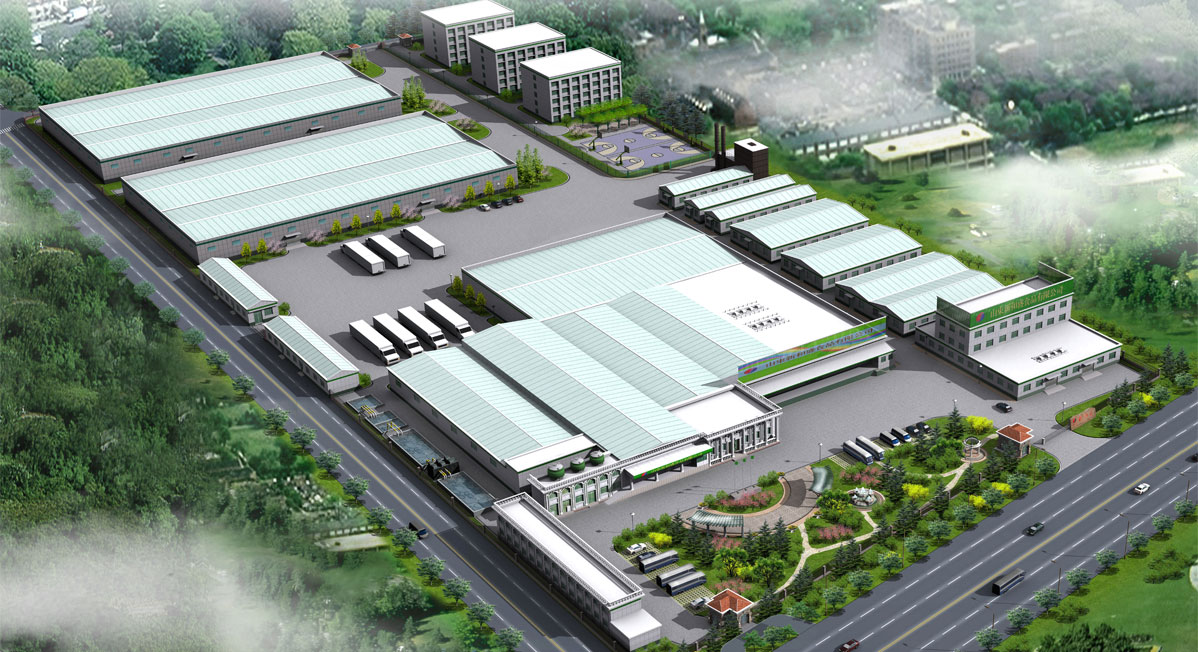 Shandong xinhesheng Food Group Co., Ltd. is a modern food processing enterprise integrating feed processing, broiler breeding, slaughtering processing, and cooked food processing and sales. It is a leading national agricultural industrialization leading enterprise and a designated production enterprise for national special needs. The first batch of National Accreditation Administration's "same line, same standard and same quality" platform launched three same enterprises. Headquartered in the Weifang Xiashan Ecological Economic Development Zone, which is known as the National Organic Agriculture Demonstration Zone. The existing staff of 3600 people can produce 200,000 tons of feed per year, 220,000 tons of broiler products, and more than 80,000 tons of cooked and prepared food.
The company has established and perfected the food safety and health control system. The processing plant has passed the ISO9000 international quality system certification and HACCP food safety management certification. It is an export food processing factory registered by the customs. The company's products have passed the halal food certification and the pollution-free agricultural product certification. The "five unified" control management has been realized, and the standardized production at the source has been promoted. There are 28 standardized broiler export record farms, and 45 million broilers that meet export standards can be released annually; 20 large-scale standardized ecological greens under construction The broiler breeding base can add 70 million broilers to the market each year. The modern, standardized and ecological feeding mode can not only prevent the infection of diseases, promote the continuous, stable and healthy development of broiler production, but also allow consumers to eat safely.
The food testing center is divided into two parts: the physical and chemical testing room and the microbiological testing room. It can independently detect a variety of pesticide residues, veterinary drug residues, food additive residues and conventional physical and chemical indicators. It can carry out a variety of microorganisms such as E. coli, Salmonella, Staphylococcus aureus, etc. Precise testing and control ensure product quality.
The company adheres to scientific and technological innovation, has industry-leading products and production technology, product philosophy, research and development technology, testing technology and processing technology has always been in a leading position in the industry. The company's products are sold nationwide, and are the main suppliers of well-known restaurant chain brands such as Burger King, Wallace, etc., and are directly supplied to domestic well-known university bases such as Beijing and Tsinghua, and exported to Japan, South Korea, Russia, Malaysia, Hong Kong, Middle East, Mongolia and other countries and regions.
The company has won the national food industry outstanding leading food enterprise, "2017 national excellent food material supplier", "national leading agricultural industrialization leading enterprise", "food safety Shandong" demonstration enterprise, Shandong province "abide by contract and trustworthy enterprise", Shandong Provincial "Typical Public Election for Integrity Watching ● Affect Shandong Responsible Enterprise", Weifang "Civilized Integrity Private Enterprise", Weifang "Consumer Satisfaction Unit", Weifang Human Resources Social Security Integrity Demonstration Unit and other honors.