On April 27, 2017, the Spring Broiler Breeding Exchange Conference hosted by Shandong Xinhesheng Group was successfully held in the company's employee restaurant. Liu Zaigui, Chairman of Xinhesheng Holding Company, Wen Haitao, President of the Group, Jiang Kuihua, Executive Vice President, Wei Yonggang, Vice President, Zhang Ming, Technical Director of Live Poultry, Lu Yongsheng, Director of Quality Control, and representatives of more than 300 farmers attended the meeting. In particular, Mr. Zhao Defeng and Mr. Wang Fengming, senior technical experts in broiler farming, were invited to attend the meeting to give breeding technology and management training. It also commended and rewarded outstanding breeding partners.
The meeting was chaired by Wei Yonggang, vice president of the group company and general manager of the raw food operation center. President Wen Haitao gave a welcome speech and warmly welcomed Mr. Zhao Defeng, Mr. Wang Fengming and the majority of farmers; the heartfelt thanks to the breeding partners for their continued support! Commitment to resolutely implement the cooperation contract, safeguard the interests of breeding partners, and accept everyone's supervision and suggestions; as Xinhesheng continues to grow, it is hoped that under the new situation of national food safety and environmental protection policies, Xinhesheng will be transformed into opportunities Farmers cooperate for a win-win situation and create better results. Zhang Ming, Director of Live Poultry Technology, focused on the recent national breeding policies and the company's breeding technical service plan; Mr. Zhao Defeng and Mr. Wang Fengming, senior technical experts in broiler farming, from breeding models, animal health, environmental protection, food safety, etc. In terms of aspects, the future development trend of broiler farming industry was systematically analyzed and explained. In the end, Liu Zaigui, chairman of Xinhesheng Holdings, made a concluding statement, introducing the achievements of Xinhesheng in recent years, the company's future development strategic planning, and cheering everyone up, wishing you better and better!
At the exchange meeting, some farmer representatives gave wonderful interactive speeches, introduced their farming experience in detail, and everyone communicated with each other and improved together. And thanks to Xinhesheng for providing a good platform, cooperation with the company has enhanced their ability to resist market risks, and received professional technical services, hoping to establish a long-term cooperative relationship with the company to achieve a win-win situation.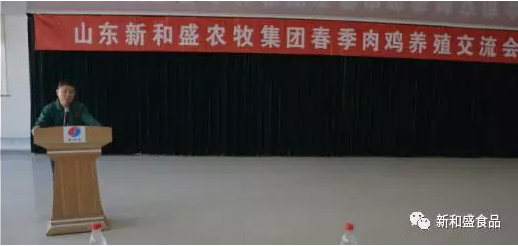 Message from President Wen Haitao
Liu Zaigui, Chairman of Xinhesheng Holding Company, attended the meeting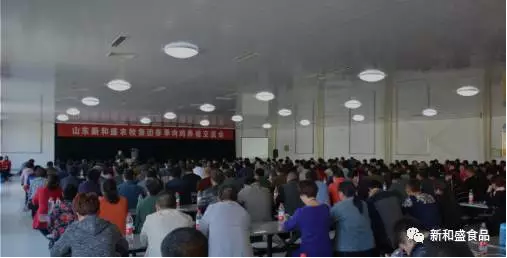 meeting venue
Farming quality award presentation site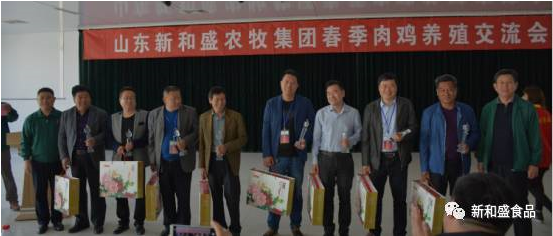 Awarding scene of excellent partners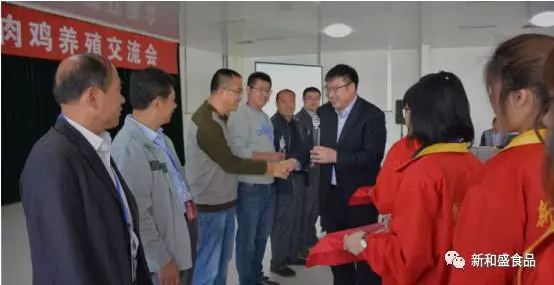 Cooperation Contribution Award Presentation Site
Award Ceremony of Strategic Partners
Mr. Wang Fengming lectured "Design, Construction and Management of Cage Chicken Farm"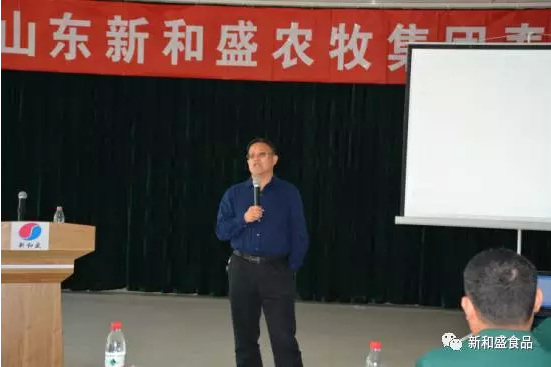 Mr. Zhao Defeng lectured "Future Development Trend of Broiler Industry"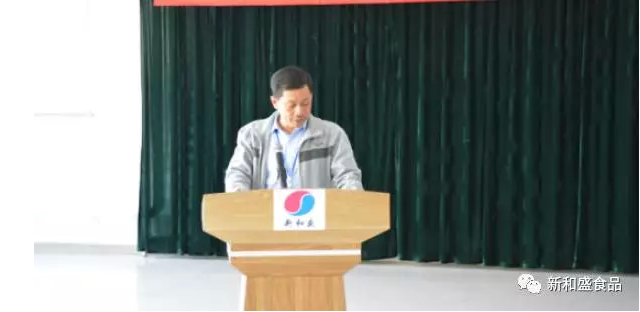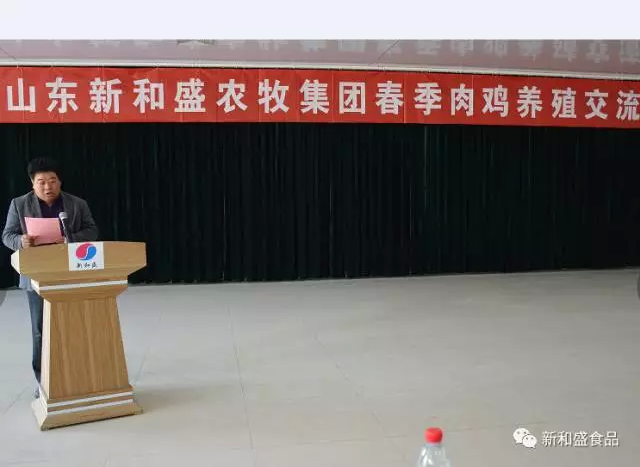 Representatives of company cooperative farmers